SHIPPING CONTAINERS FOR SALE IN Owens Cross Roads, AL
NEW,
ONE TRIP CONTAINERS​
These units been loaded with a single cargo to defray transportation costs and shipped from their manufacturing center overseas — and are now available for purchase and long-term use.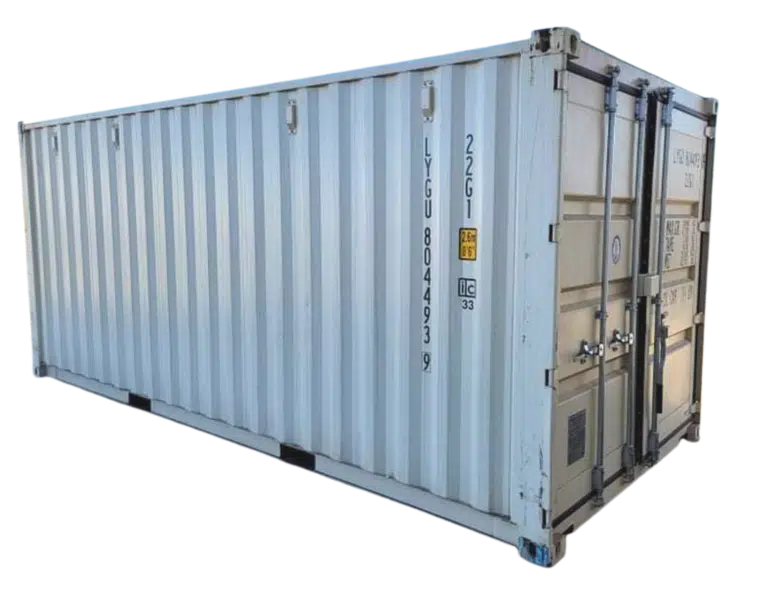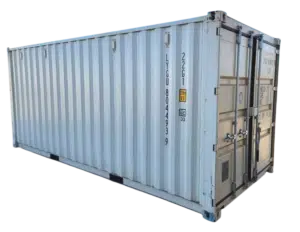 When you purchase one-trip shipping containers, you are buying something that hasn't been used for more than several weeks. Our one-trip containers for sale have undergone a single transit from a major container manufacturing center (typically China) to their port of destination. They were loaded with a single cargo and transported overseas, unloaded, and are now as-new storage containers.
USED,
CARGO WORTHY CONTAINERS
Cargo worthy shipping containers are in better shape than used wind and watertight containers and they are slightly more expensive as well.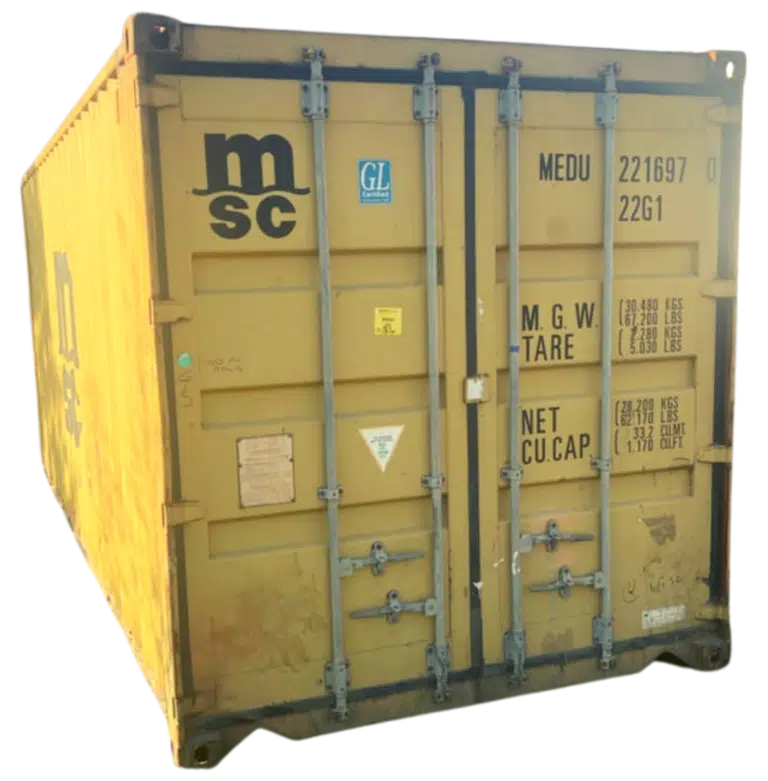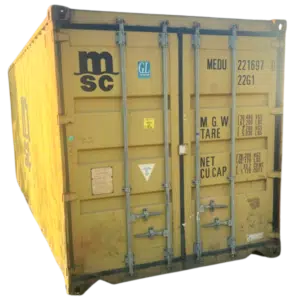 Cargo-Worthy containers may also have a longer lifespan due to their considerably better condition. Of course, there may also be a significant price difference between the two for the same reason. While Cargo-Worthy containers are ready and certified for international shipping service, WWT containers may require additional repairs before receiving certifications, while this is not always the case. Choosing between a Cargo-Worthy and a WWT container typically comes down to the budget, usage plans and longevity goals of the buyer
USED,
WIND & WATERTIGHT CONTAINERS
Wind&Watertight shipping container are more affordable and that makes them a better choice when it comes to storage needs.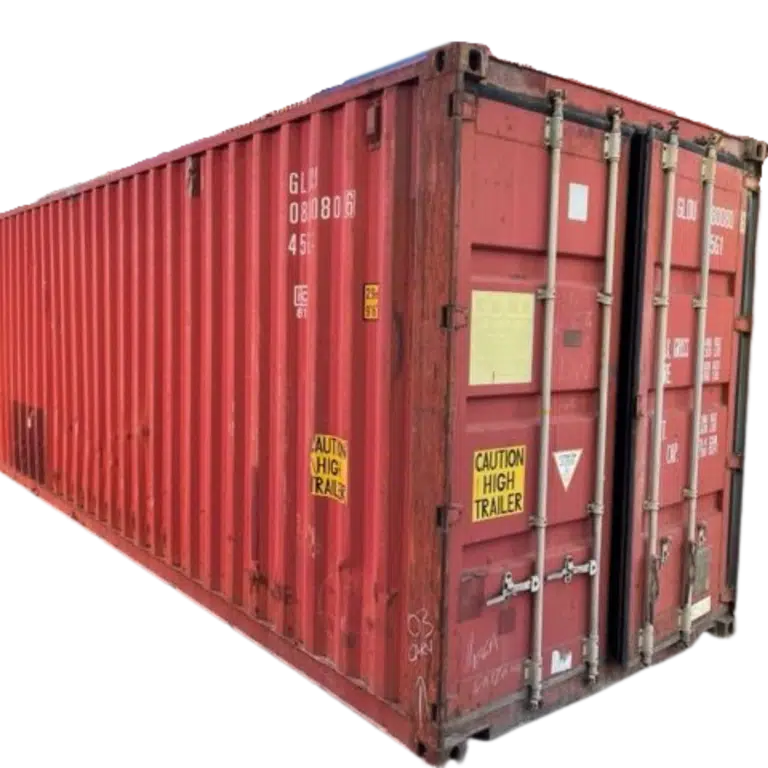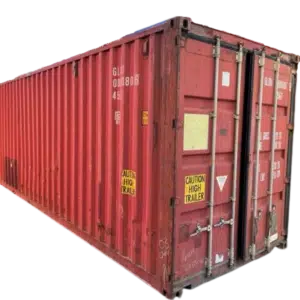 A WWT Container is a Grade-C used conex box for sale that no longer meets CSC (International Convention for Safe Containers) requirements. These containers are sold by businesses and shipping companies once they have reached the end of their maritime lifespan and are typically transferred into storage service and the modification markets. WWT containers have significant wear-and-tear and are retired from shipping service when they are considered liable to structural compromise.
Can you deliver to other towns or cities around Owens Cross Roads
, AL or you only deliver to Owens Cross Roads?
Yes, we deliver to just about any city or town around Owens Cross Roads
, AL . Most container depots are located in major cities and that's why we don't have a yard in smaller towns. We store our containers in container yards around Vance
, AL and we can deliver anywhere within 200-250 miles from those depots. We use local drivers who have been delivering shipping containers out of Vance
for a long time, so they are familiar with all the areas and they will plan deliveries accordingly.
Am I able to pick a color?
Most customers want to choose their container color, and sometimes this is possible, but not always. You get the first container off of the stack at the intermodal depot. If you order multiple containers, it is often possible to get the color of your choice. Also, one trip containers are generally tan or beige.
Can I see the container before purchasing?
Unfortunately, customers don't have access to the depots for liability reasons. All the containers are inspected before delivery, and we always recommend our customers to check the container at delivery.
If you want to pick up your container, you will be given a release number and the depot information.
How much room do I need for my container delivery?
What size of a room will I need to ensure that my container will even fit? We encourage our customers to measure their property before ordering the container. Our most common deliveries are done by pick-up trucks and 40ft tilt bed trailer, so we require our customers to have at least 100-120ft of space for a 40 ft container and 80 – 100 ft. of room for a 20ft container For the truck to come through correctly, please make sure that you have a 10ft width going down the driveway and 14 feet height clearance, but we can work with 13ft.
Can I use a cargo worthy shipping container for export purposes?
Although you can use a cargo worthy container for export purposes, the container needs to have a valid CSC Survey as well in order to be exportable. If you buy your shipping container from Used Conex, we will provide your container a CSC survey per your request. 
Depending on the previous shipping line or the container leasing company who previously owned the container, you might need to go through a neutralization process. 
What does it mean to  neutralize a shipping container? 
Basically the previous owner of the container does not want to be associated with any activities with that container after it's been sold to another person. That's because they no longer have any ownership over that equipment.
In order to neutralize a shipping container, the following elements should be removed (or covered) by paint. This way the container won't be identifiable by those signs, such as: logos, side prefix codes, CSC prefix codes and corner casting stamps.
What if I have a hard time opening the container doors?
The first thing customers must pay attention to is the following: Prepare the ground before we deliver the container. Not having a leveled ground can cause trouble for doors to be open and closed since that affects the container's structure. We always recommend our customers buy some industrial lubricants found at most hardware stores because these are used containers. Also, if you place wood blocks under the door frame at the corner post, this is very helpful and should solve the problem.
What if my container smells?
It's not very uncommon for a container to have an odor, but the easiest way to get rid of this is to let your container doors open overnight, and the smell should go away. If you stop by your local hardware store, they should have industrial strength odor neutralizers that will get the job done!
What sectors use these containers?
Most industries need storage units to cater for storage space, residence space, or office room needs. Some industries that require steel containers are retail, education, military, government, gas and construction, and many more. WWT containers have acquired an enormous reputation across varied sectors because of their portability and low prices.
What's the best container for my needs? New or used?
The choice is all yours. However, there are numerous excellent used containers in the market, which you can buy to save some money. Many local suppliers you can talk to have plenty of used containers to offer you. But you have to do some little research and inspect the containers personally for the one in perfect condition. Ensure there are no leaks, rust, holes, and any defects before choosing to buy.
How can I be sure that I'm going with a legit company?
For your reassurance you should check the company reviews and their customer service to ensure you'll receive the best service that you deserve. You can give them a call and speak to a live agent and request more information and also research about that company to make sure they are legit. If a company is a part of the NPSA which is the National Portable Storage Association, and they have reviews on the Better Business Bureau, then that's a good sign. You should also ask them about their payment methods. Don't trust companies that do not accept debit or credit cards as a payment option. 
Do I require a permit to keep the container on my property?
In most cases you won't need any permits, unless you want the container in a residential area with more strict city rules. It is advisable to check with your city before you purchase a container to avoid any hassle in the future.
Why choose a steel container over other structures?
Here is why you should choose a steel container over other structures:
Cost: It's relatively cheap to transport a shipping container to create brick and mortar and other storage units.
Speed: It's much faster to load and transport shipping containers, unlike other options.
Solid floors: Containers are great options for storage purposes due to them providing a sold wood floor that can hold heavy weight and equipment. Many other structures such as most sheds and carports lack this option which makes them less favorable for storage use.
What's the origin of shipping containers?
Containers come from different parts of the world, carrying items such as food, clothes, etc. Most containers coming into the United States are shipped from China, Japan, Hong Kong, Germany and the UK.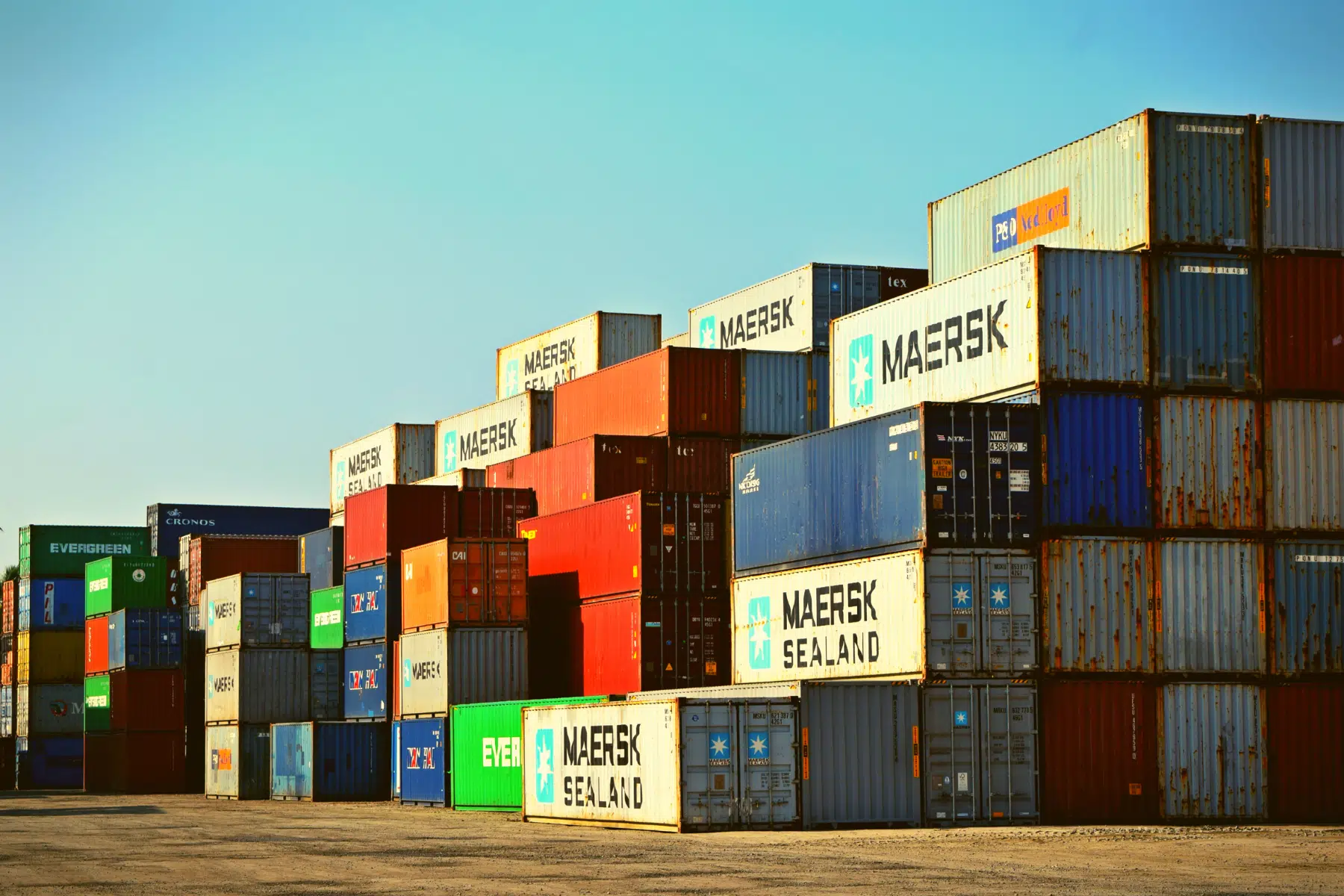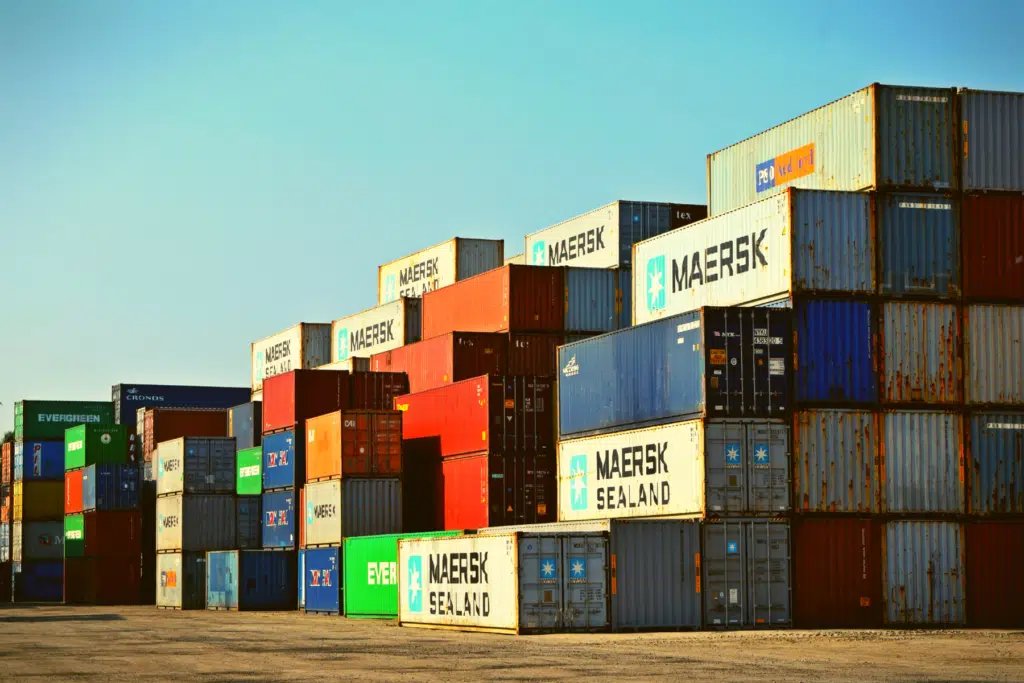 Shipping containers in Owens Cross Roads,AL – Containers for sale in Owens Cross Roads
, AL – Owens Cross Roads
shipping containers – used containers around Owens Cross Roads
– shipping containers for sale around Owens Cross Roads
– Container homes in Owens Cross Roads
AL – Buy shipping containers Owens Cross Roads
, AL – Buy used conex in Owens Cross Roads
, AL – Container yard near Owens Cross Roads
– Container depot in Owens Cross Roads
– Containers near Owens Cross Roads
– Conex Box near Owens Cross Roads
–  Conex depot in Owens Cross Roads
, AL – Shipping container prices in Owens Cross Roads
AL – Cheap containers in Owens Cross Roads