5 Creative Ideas for Shipping Container in 2023
The adaptability and sturdiness of shipping containers are well-known as they can be converted into diverse structures such as residences, workplaces, stores or eateries. Yet few individuals recognize their potential to function as art galleries, museums, or exhibition areas. This piece will investigate five innovative concepts for utilizing shipping containers with specific headings inside them that could serve as exhibit spaces.
1- Pop-up art gallery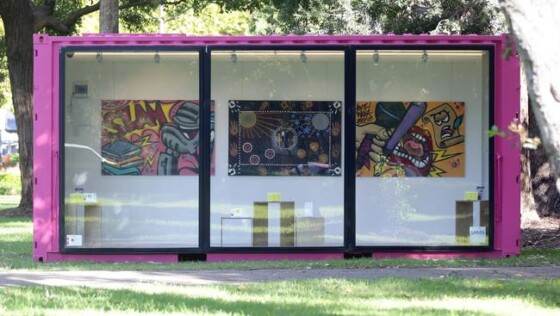 Transforming a shipping container into a pop-up art gallery is an uncomplicated concept that works well for individuals looking to present their artwork at festivals and fairs or host short term exhibitions. To showcase the artwork, the container can be equipped with track lighting, painted walls and hanging systems while creating an immersive visitor experience through interior design.
2- Museum exhibit space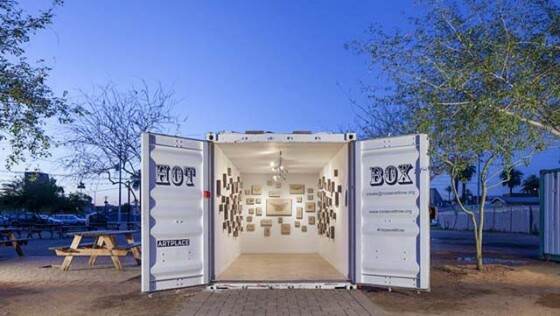 Temporary exhibits or showcasing a specific collection can utilize shipping containers as museum exhibit spaces. To provide climate control, lighting and security features, these containers can be customized. The container's interior space could be separated into sections to display various exhibits while the walls would include details and graphics about the displays.
3- Science and technology exhibition
The utilization of shipping containers for presenting science and technology exhibits is possible. These containers can be equipped with interactive displays featuring diverse scientific or technological ideas, intended to captivate visitors and provide an enjoyable learning opportunity.
Read more: SHIPPING CONTAINERS FOR SALE IN TULSA
4- Performance space
Performance venues for music theater and other entertainment can be created by utilizing shipping containers. With modifications such as a stage, seating arrangement and lighting these containers provide an ideal space. Moreover soundproofing the container ensures that the performance does not create any disturbance to the surrounding area.
5- Fashion exhibit
The utilization of shipping containers as a distinctive and innovative venue for showcasing fashion displays is possible. By equipping the container with mannequins and display cases various clothing ensembles and accessories can be exhibited. Furthermore embellishing the walls of the container with visuals and details related to the fashion industry could provide an immersive encounter for visitors.
To sum up; the utilization of shipping containers provides a distinctive and reasonably priced alternative for establishing exhibition areas. They have the potential to be adjusted to form various spaces that are suitable for diverse exhibitions, occasions and presentations. Implementing shipping containers enables one to establish an unparalleled encounter that will leave visitors with lasting impressions.
Website: usedconex.com