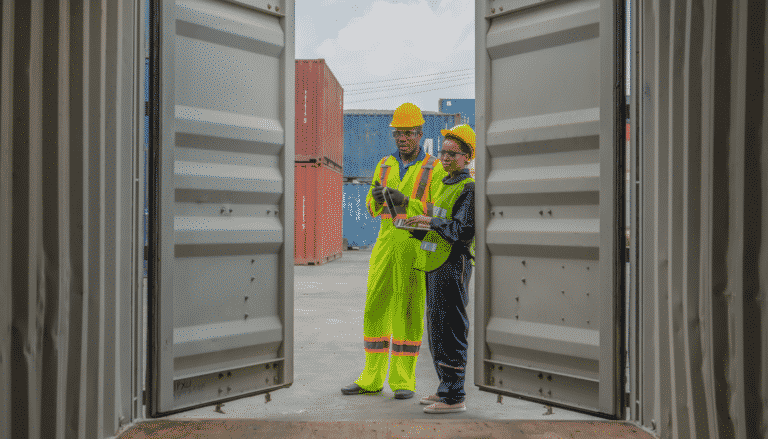 Shipping Container Grading System
What are the different grades of shipping containers?
Many companies grade their containers on a three grade scale: A, B, and C. Grade Containers are in top shape and are probably worthy of shipping, grade B containers may have a few dents and scratches but can be used for storage. Finally, grade C containers have sustained major damage and can be used for scrap or storage.
Grade A
Designed for commercial or shipbuilding use, Grade A shipping containers are made of heavy gauge steel with welded corners and riveted seams. The walls are constructed of 18-gauge corrugated steel, and the roof is constructed of 12-gauge corrugated steel. If you need to replace a panel, these easily removable panels will make it simple. Grade Containers are new or used refurbished containers. They have only minimal rust and dents. They are Wind and Water Tight (WWT). Doors, floors, and seals are in great condition. They must have a valid CSC plate and should be in great structural condition. The interior must be almost mark-free, and there should only be minimal surface rust.
Grade B
Another high-quality grade, Grade B construction is like Grade A. These containers are classified as Cargo Worthy Containers. It essentially means that the shipping container condition is deemed suitable for cargo transportation. Grade B containers must also have a valid CSC, which is a safety approval plate that containers used for international transport must have. Used containers fall under this category, and the containers must be at least Wind and Water Tight. Floors will be stained or marked and they could have minor delamination. The outside of the container may have minor delamination. These containers also might have small amounts of repairs done previously.
Grade C
Whistles of Grade A and B, but they are simple to use if you can find a suitable container. These containers are also deemed suitable for Cargo transportation. Grade C Containers are considered cargo worthy and at least wind and water tight. This type of container must also have a valid CSC. A CSC is a safety approval plate that containers used for international transport must have. They have several previous repairs, extensive markings, corrosion and scratches. Also, Grade C containers are considered the cheapest, and can show wear and tear as well. These are often the most common kinds of containers.
Lastly, there are Grade D Containers. These are what we call, "As Is" containers. These are damaged containers and these are considered the least desirable out of all the containers possible. "As is" containers are made of the cheapest materials possible. They could have a lot of damage on the roofs or walls, bad seals, doors that are difficult to open, or structural damage. These often have structural damage, but are still good to use for storage and can always be painted.