Shipping containers are popular for storage use due their strong steel structure and the fact that they are spacious and they can provide enough room to store many items. To make a good purchase you will need to consider these factors;
Size

Condition

Price of the container

Delivery cost

Vendor

Payment method

Warranty
Size
You should have a good idea of ​​how much space you have available and what size shipping container you will need.
There are two standard options: 20ft and 40ft containers. Both are 8 feet wide and 8.6 feet high. There are also 40ft containers of the same width and 9.6ft in height. The 45ft models are the largest. They are 8 feet wide and 9.6 feet high.
When you consider the amount of space needed for the item, you should be aware that additional space will be required for delivery and drop off. Standard 20ft containers typically require 4x the clearance, while the 40ft containers require 2.5x the clearance. The width of the free space should be 1.5 times the width of the container.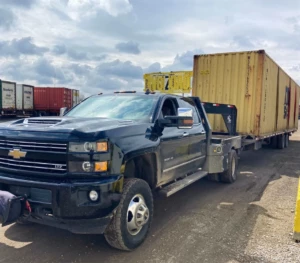 To better understand the space requirements for delivery, read or delivery guidelines.
Condition
Shipping containers come in two major conditions, New or One trip containers and Used containers.
New containers are in perfect condition but more expensive and most people prefer not to spend that much on a container if they are going to only use it as storage. And the low cost of shipping containers is basically the main reason that makes them a good choice for storage. And that's when a used container comes handy! Used containers are a lot more affordable but they come in different conditions as well and the most popular ones are WWT and CW containers.
WWT containers don't have leaks or holes but they can have many patches on them or they can be really rusty while CW containers are nicer aesthetically and they come with minimal surface rust.
Price of the Container
Container prices vary depending on many factors such as availability, Condition, size and type of the container, In container industry prices will always fluctuate since containers are manufactured in China and then they will be transported to different ports in the US, and there are many factors that can affect this cycle and can lead to price fluctuations,
At Used Conex, we provide good quality containers at affordable prices and in order to make this happen we hold hundred of containers in stock to be able to offer cheaper deals compared to other companies.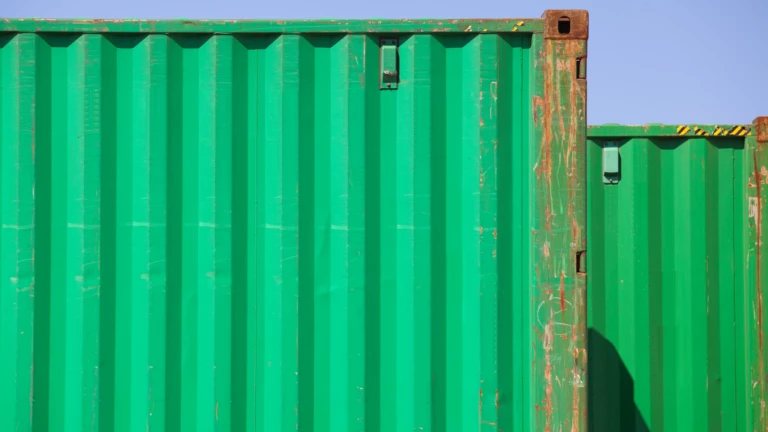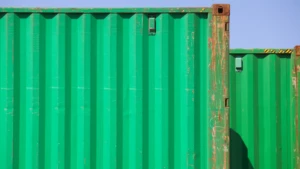 Delivery cost
Delivery cost can be different depending on the distance between the closest container yard to your location as well as fuel prices and type of the trucks and trailers being used.
At Used Conex we work with local drivers that are familiar with your area and offer competitive delivery rates. All our drivers use pick up trucks to keep the costs as low as possible.
Vendor
When it comes to purchasing shipping containers, You need to pay attention to the company that you want to go with in order not to get scammed. You can find a list of reputable container suppliers through National Portable Storage Association as well as the Better Business Bureau.
Payment method
Most shipping container suppliers can't accept payment upon delivery due to the risks and costs associated with unexpected cancelations from customer's side. That's why you will need to place an order and pay for the container prior to receiving the unit. Once in awhile we hear from customers that they have paid for the container and they got scammed and never received the unit. That's why it's always recommended to purchase from companies that accept debit/credit card payments and not only cash, And that's because you are protected by your bank when you pay by debit/credit card in case you don't receive the purchased item.
Warranty
When buying a used container, You should only purchase leak free containers and to make sure that you will be getting a solid container, you must only purchase WWT or CW containers with leak free warranty and avoid As Is containers that can come with several holes in them. Used Conex offers a 2 year leak free warranty and a 6 year structural warranty to make customers feel safe about purchasing a used item.