Difference Between CFS and ICD for Dummies
CFS and ICD / by Tami M.
Have you ever wondered what the difference is between CFS and ICD?  You're not the only one.
Many people within the shipping industry feel that it means the same thing.
But does it?
If you're like me, a total dummy regarding shipping container lingo then you came to the right place.
Yes, there actually is a distinct difference between the two even though they are similar in some ways.
Yes, they both are shipping container storage facilities that play important roles in moving cargo.
But to put it in layman's terms, I'm going to keep it simple stupid and explain the nuts and bolts of what an ICD (Inland Container Depot) and what a CFS (Container Freight Station) are and also what each of them does.
Hopefully, by the end of this blog, you will feel more confident in knowing and impressing your friends on what the differences are between each of them.
But if you still get confused, don't worry!
You can always refer back to my blog as a reference because after all who can remember all this stuff anyway?
Without further ado, let's get started…
Functions of a CFS (Container Freight Station)
Not independent
Has to be linked to a customs station within that jurisdiction
Closer to seaports
An extension of the ICD (Inland Container Depot)
Consolidates LCL shipments (Less than container loads); combines less than full cargo containers into one large container
Its mission is to decongest the port
Examines the goods
Stuffs and de-stuffs the shipping containers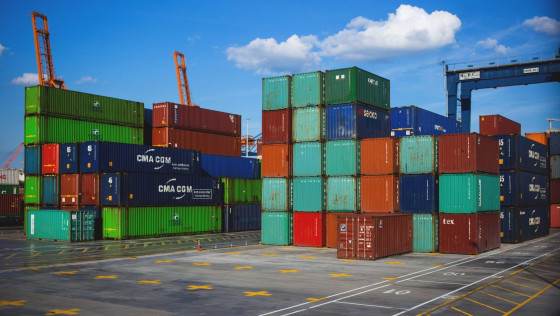 Functions of an ICD (Inland Container Depot)
Independent 'self-contained' customs station
Also known as a "dry port"; not near a body of water (landlocked)
Further away from the seaport
Connects to the seaport either by road or rail
Acts as a temporary storage facility for cargo before the cargo is moved to the seaport
Does the repair and maintenance of the shipping containers and the equipment that moves them
Processes administrative work and documentation for customs clearance
Conclusion
In conclusion, you now know what the distinction is between a CFS (Container Freight Station) and an ICD (Inland Container Depot).
Plus, you can actually see that there is a clear difference between the two.
Even though they both are shipping container storage facilities and play very important roles in moving cargo all over the world.
But don't feel lost and confused!  I'm here for you…
Keep this blog as a reference and bookmark it in your browser or just download it to your smartphone.
Hey, it never hurts to have a cheat sheet when it comes to understanding where your shipping containers are coming from, heading to, and everything in between.
But don't stop there!
Find out more about how to use a shipping container, if you can rent it instead of buying it, and also how you can modify your Conex box to make it fit your needs.
Call Used Conex with any questions you might have at 855-524-0888 and let our team experts help you today!